Fully Managed VPS Hosting Packages
VPS-1
$30.00 /month
16+ CPUs Equal Share
Guaranteed RAM 1024 MB
RAID-10 Disk Space 25 GB
Premium Bandwidth 3000 GB
VPS-2
$38.50 /month
16+ CPUs Equal Share
Guaranteed RAM 2.25 GB
RAID-10 Disk Space 75 GB
Premium Bandwidth 7000 GB
VPS-3
$63.00 /month
16+ CPUs Equal Share
Guaranteed RAM 3.75 GB
RAID-10 Disk Space 105 GB
Premium Bandwidth 11000 GB
VPS-4
$99.50 /month
16+ CPUs Equal Share
Guaranteed RAM 6.25 GB
RAID-10 Disk Space 155 GB
Premium Bandwidth 15000 GB
2 Dedicated IP Addresses included with every VPS.
Fully Managed 24/7/365 Support.
Unlimited Domains can be hosted in every server.
Full Root Access is provided for complete control.
Free Backups for data recovery.
1-click Installers are available for easy setup.
Enterprise-grade hardware
Custom built, using only the best components for maximum performance & stability
Scalable on demand without downtime
Need More Resources? No downtime - no change to settings - no migration of files or databases required
Centos OS with Root Access
Full root access gives you total control of your server
Isolated resources for faster performance
VPS nodes are divided into isolated containers, with their own set of memory, diskspace and CPU power
Server Security
CSF and LFD firewalls, brute-force detection, mod_security and a real-time virus scanner
Choose From Three Datacenter Locations
Three data centers - Texas - Washington - Maryland, each offering premium bandwidth, speed and reliability
Need More?

Check out the available add-ons for your VPS.
256 MB extra RAM $6.40 /MO
512 MB extra RAM $12.80 /MO
1024 MB extra RAM $25.60 /MO
10 GB extra HDD $11.66 /MO
20 GB extra HDD $23.32 /MO
30 GB extra HDD $34.98 /MO
250 GB extra bandwidth $10.00 /MO
500 GB extra bandwidth $15.00 /MO
1000 GB extra bandwidth $20.00 /MO
Bandwidth Overage $0.20 /GB
Additional IP addresses $1.00 /IP
cPanel/WHM* unlimited $5.00 /MO
DirectAdmin* unlimited $5.00 /MO
Blesta Billing Software $5.00 /MO
WHMCS Billing Software $5.00 /MO
Softaculous Auto Installer $1.00 /MO
LiteSpeed < 2.5 GB RAM $12.00 /MO
LiteSpeed > 2.5 GB RAM $20.00 /MO
All upgrades and add-ons can be added or removed  by emailing our sales team. There is no downtime involved during any upgrade process. The only requirement is the add-on must remain on your account for the minimum of 30 days.
*Control panels are not recommend on a VPS-1 as it does not meet the minimum resource requirements to support running them.
what our customers say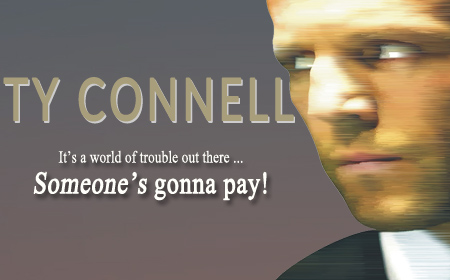 - Michael Hughes
During setup of my website -- tyconnellmysteries.com -- CountryTyme took the rough graphics ideas I had and turned them into website magic. I've since had many compliments from friends and contacts I've sent to the site. Will be recommending CountryTyme…
website:
www.tyconnellmysteries.com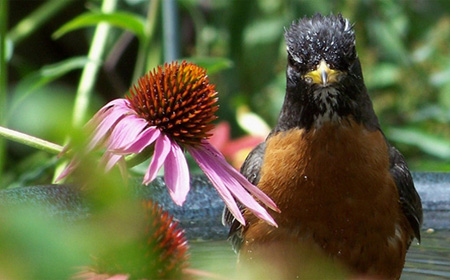 - The BackYard Naturalist
We have been using CountryTyme now for quite some time and must say that they are an extremely reliable web host. With any business, it is imperative that your site remains up and running and The BackYard Naturalist never has…
website:
www.backyardnaturalist.ca
Easy-To-Use Managed VPS Web Hosting
When you think of VPS Hosting, you think of a hosting solution featuring more resources and more power. You may also think that a VPS is designed only for web developers with years of experience. This may be the case at some hosting providers. That's not the case at CountryTyme Hosting.
Our Managed VPS plans include either the user-friendly cPanel or Direct Admin control panel that you use and love on our Web Hosting plans. That means you get the power and resources of a VPS, but the same ease of use found with our Shared Web Hosting plans. It's the best of both worlds!
Unfamiliar With VPS Hosting?
Still not convinced of how intuitive these VPS plans are? Don't worry! Your Managed VPS features cPanel or Direct Admin allowing you to easily manage all of the following from an easy to use interface:
Domains
Email Accounts
Files
Databases
We offer a 30 Day Money Back Guarantee so you can try us completely risk free. If you decide we're not the right host for you, just let us know. We don't think this we'll be the case, but we'll be happy to offer you a refund if that's what you ultimately decide. Remember, we have a 24/7/365 Support team here to help!
Softaculous Makes Software Management Easy
One of the tools included with your Managed VPS is Softaculous. Softaculous is another reason why these plans are easy to use. With Softaculous, you can setup software ranging from blogs to forums to CMS solutions all with a single click of your mouse. You can also setup a popular eCommerce software with 1-click as well.
To help keep your site secure and up to date, you'll receive an email informing you when a new version of the software you have installed on your VPS via Softaculous is available. Just log into your control panel and you can update your software to this new version with a single click with Softaculous.